On Tuesday the 21st of September 1999, 19 pupils of the 4.f class and their teachers (Prof. Altenhuber, Prof Winnicki) met at Klagenfurt-Airport and flew with a "Tyrolean"-plane to Vienna, then an "Austrian-Airlines" aircraft took us to London-Heathrow.

By coach we went to Coventry where Michael and Abby, our teachers, showed us Coventry and its sights in the afternoon. In the evening we met our hostfamilies. They were very nice. We always had good meals and a nice chat with them.

Every day me had lessons in the Technical College until 12.30. In the afternoons we had to do a treasure hunt in Coventry, visited the Museum of British Transport, Warwick Castle, the famous public school in Rugby and we also visited Shakespeare's birthplace in Stratford. On Sunday we went by train to LONDON to see London parks, Buckingham Palace, Big Ben, The Houses of Parliament, Westminster Abbey and some other sights like the London Dungeon.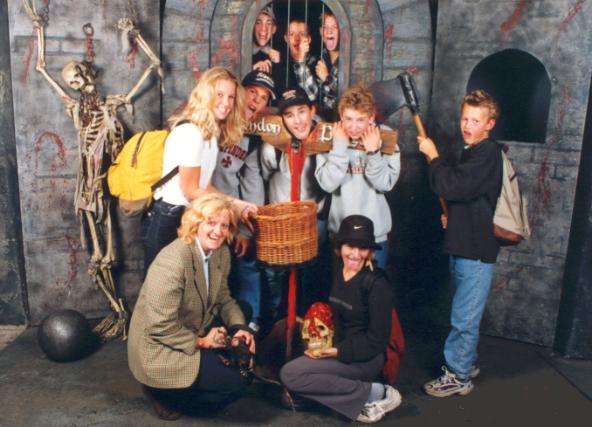 On Monday we ate a lot of chocolate, because we visited Cadbury's Chocolate factory near Birmingham.
We really felt tired when we flew back to Klagenfurt on Tuesday. In our opinion the week in England was very cool and we hope we will go to Coventry soon again!!!!! We all came back full of new impressions and ideas.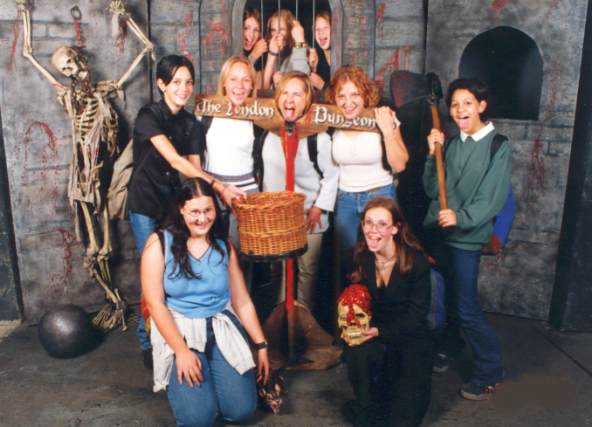 Tanja Warmuth, Christina Kucher 4. f